Indoor Light Series Solar Panels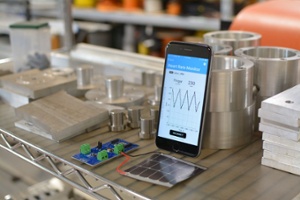 The Indoor Light Series opens new opportunities for developing remote power solutions in low light and indoor applications. These panels are identical to the Classic Application Series but are optimized to harvest artificial indoor light instead of sunlight. They can provide energy collection at light levels down to 200 lux and below, making them useful for almost any indoor environment.
Whether you need advice on battery sizing and chemistry or circuit design using any of the leading energy-harvesting chips on the market today, we can help. We also offer development kits that will take you from IoT concept to product faster.
With industry-leading performance, these panels are ideal for integrating with ultra-low power wireless devices, sensors, and electronics. For application notes and examples, check out our Indoor Solar Development Kits, which make prototyping and experimenting with these panels simple.
Indoor Light Series panels are compatible with all common indoor light sources, including LED, fluorescent, incandescent, halogen, and indirect sunlight. All panels are tested and are guaranteed to perform in dim 200 lux and brighter 1000 lux environments.
Nine standard sizes are offered. Additionally, there are a wide range of custom options available.
If you are working on indoor applications, we can provide additional support in designing your solution. Contact us for more information.

200 Lux
Power: 0.150mW
Operating Voltage: 2.4V
Current: 0.062mA
Weight: 0.03oz / 0.84g