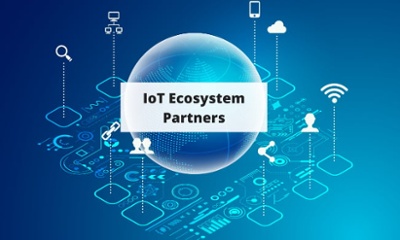 A robust IoT solution combines multiple devices and functions from a broad range of suppliers and partners. From sensors to storage elements to PMICs and beyond, there are many choices and options in the market.
PowerFilm is happy to introduce some of our key partners in the IoT ecosystem for you to consider in your solution. If you're interested in an introduction or becoming a PowerFilm IoT partner, please contact us.
To learn more about our design process and how to get started today in Our Custom Solar Design Process blog post.
PMIC

E-peas provides industry leading energy harvesting and processing solutions – Ambient Energy Managers (AEMs) & Microcontrollers – to give infinite battery life to your wireless device by increasing the amount of harvested energy and by drastically reducing the energy consumption of all power consuming blocs of the system.
Out of a portfolio of 14 devices , at least 4 AEMs are dedicated to light-based energy harvesting, providing highest adaptation to the PV source side thanks to flexibility with the number of PV elements (from one, up to seven). On the storage element side, e-peas devices provide embedded over-charge, over-discharge protection and charge ready status. This rich portfolio of options works MCU-free.
Whatever challenge you have in terms of shifting to energy harvesting, e-peas is there to support you in finding an optimal design for your device to live a longer and more sustainable life.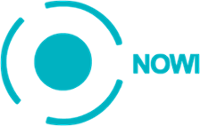 Nowi is a Dutch semiconductor company specializing in developing energy harvesting power management technology. Nowi developed a PMIC portfolio that combines the world's smallest footprint, lowest BOM cost with the highest average harvesting efficiency. Our chipsets aim at eliminating the use of polluting primary batteries in low-power applications such as IoT (e.g. sensors), smart retail (e.g. electronic shelf labels) and consumer electronics (tv remote controls, wearables, etc.), allowing to reduce the industry's e-waste and to sustainably power devices globally.

Shrink your design and overall solution size with the industry's broadest portfolio of power-dense battery charger ICs that support any input source and any charging topology (buck, buck-boost, boost and linear). Our chargers come with multiple low-power modes to help maximize battery runtime and stand-by time for the maximum charge and a battery that's instantly ready for use.
At Analog Devices, we create unmatched technologies and solutions to solve our customers' problems in instrumentation, automation, communications, healthcare, automotive and numerous other industries.
Analog Devices offers a wide range of ultra low power ICs for energy harvesting applications. Power management products that convert energy from vibration (piezoelectric), photovoltaic (solar), and thermal (TEC, TEG, thermopiles, thermocouples) sources provide high-efficiency conversion to regulated voltages or to charge batteries and supercapacitor storage elements. Boost converters that operate from as little as 20 mV or battery chargers with maximum power point capability expand the possibilities for industrial automation and control, wireless sensor, transportation, automotive, and building management applications. Ultra low quiescent current linear regulators, op amps, comparators, voltage supervisors, ADCs, DACs, and micropower voltage references provide additional building blocks for autonomous systems.
Storage

CAP-XX is a world leader in designing and manufacturing thin, flat supercapacitors and energy management systems used in portable and small-scale electronic devices.
The unique feature of CAP-XX supercapacitors is their high power density and high energy storage capacity in a space-efficient prismatic package. These attributes are essential in power-hungry consumer and industrial electronics and deliver similar benefits in automotive and other transportation applications.

ITEN are a manufacturer of tiny solid-state SMD micro-batteries able to deliver high power and pulse currents required by sensors, actuators or short-and medium-range RF connectivity (Bluetooth, Zigbee, UWB, LoRa and Sigfox).
They are also able to recharge very quickly (80% in #5 minutes) and very simply (at constant voltage)
All of this in a footprint of 8 to 12 mm²
Such micro-batteries feature a broad operating temperature range (-20°C +70°C and soon -40°C +85°C); they enable totally safe (no risk of thermal runaway or explosion) and eco-friendly electronic hardware design (no toxic materials inside, no solvents). They are recycled like a microcontroller or a memory (with no need for a specific recycling process) and are compatible with reflow soldering onto PCBs.
They can be used for instance to back-up some electronic functions in case of power loss or to power-assist coin cells and deliver the pulse currents required by the applications.
They can also be combined with any energy harvesting solutions to store the collected energy and to power a sensor node, a sensor data logger, a beacon, or an asset tracking solution and make them fully autonomous.
This is mainly possible because the chemical stability of the micro-batteries is more than 10 years and because they are compatible with high number of charge /discharge cycles, even at 100% depth of discharge.

Capacitech helps customers improve performance, minimize design, and reduce operating costs by complementing batteries with our flexible, wire-like supercapacitor. Our product's unique form factor reduces the required space on printed circuit boards and enables new placement opportunities. In the IoT space, Capacitech helps customers minimize electronics and improve battery operating life to avoid frequent, costly replacements.

Nichicon is one of Japan's leading electronic component manufacturers with over 70 years of experience and a leader in market share for aluminum electrolytic capacitors. Nichicon now offers a new line of small lithium batteries, the SLB series: Board-level Lithium Titanate Rechargeable Batteries.
The SLB series is a family of "Lithium Rechargeable Batteries" suitable for IoT, wearables and various other applications requiring small, long-life batteries. The SLB series utilizes lithium-titanate (LTO) for the negative electrodes, providing the following benefits: more than 25K cycles, high-density input/output, low-temperature operation, and extremely low risk of rupture or ignition. The SLB series offers a range of 0.35mAh to 150mAh, with the ability to connect in series and parallel.

NGK INSULATORS (NGK) is a leading company in ceramics products. Since its foundation in 1919, NGK has used its unique ceramic technology to provide numerous ground-breaking products that solve social issues. Today, NGK is active in more than 20 countries worldwide, with business focuses including mobility, energy, IoT, and industry.
NGK offers a lithium-ion rechargeable EnerCera battery series. The battery is a semi solid-state rechargeable battery that incorporates NGK's proprietary crystal-oriented ceramic electrodes. The EnerCera battery series is ultra-thin, high-heat-resistance, and high-power lithium-ion rechargeable batteries best suited for IoT devices using energy harvesting technologies.
Solution Providers

Nordic Semiconductor is a Norwegian fabless semiconductor company specializing in wireless communication technology that powers the Internet of Things (IoT). Nordic was established in 1983 and has more than 1000 employees across the globe. Our award-winning Bluetooth Low Energy solutions pioneered ultra-low power wireless, making us the global market leader. Our technology range was later supplemented by ANT+, Thread and Zigbee, and in 2018 we launched our low power, compact LTE-M/NB-IoT cellular IoT solutions to extend the penetration of the IoT.
Renesas Electronics Corporation delivers trusted embedded design innovation with complete semiconductor solutions that enable billions of connected, intelligent devices to enhance the way people work and live. A global leader in microcontrollers, analog, power, and SoC products, Renesas provides comprehensive solutions for a broad range of automotive, industrial, home electronics, office automation, and information communication technology applications that help shape a limitless future.
Nisshinbo Micro Devices provide various DC/DC switching regulators covering Buck, Boost, inverting, flyback and Buck-Boost topologies. We offer a wide range of operating voltage ranges from low operating voltage types designed for energy-harvesting to 80V maximum rating products. We also provide coverage of output current and external MOSFET controllers are available. Furthermore, depending on application demand, several variations can be offered, such as switching modes, noise immunity, built-in inductor module, etc.
Our embedded products are painstakingly engineered with the best rugged, long-life components to provide our customers with reliable, ready-to-deploy solutions in a variety of form factors like single board computers, system on modules, industrial HMI, touch panel computers, PC/104 accessories, and specialized daughter cards. All of our products are made in the USA, come with our 10+ year lifecycle guarantee, and free direct-to-engineer email and phone support with full documentation. It's easy to see why you should choose embeddedTS.