Agriculture IoT Solar Solutions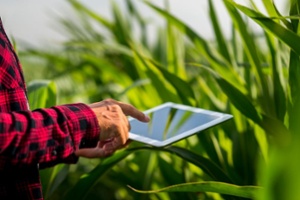 PowerFilm's unique thin-film technology is highly durable, shade tolerant, and lightweight, making it an ideal solution for the harsh outdoor environments seen by devices used in Smart Agriculture applications.
IoT is enabling farmers to make data-driven decisions. Precision farming can increase crop yield while lowering waste. Monitoring herd health allows farmers to catch sickness early and prevent unnecessary death.
The devices that collect data in the field and on the animals can be extremely low power, making solar an ideal power source to extend or replace required batteries. Our Dev Kits, Classic Application, or WeatherPro series panels are an excellent start for smart Ag applications.
Solar Compatible Applications
Cattle/Herd Monitoring
Field Monitoring
Irrigation Systems
Greenhouse Monitoring/Control
Need something different? Contact us, and we can customize a solar panel to fit your exact specifications.