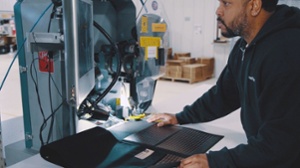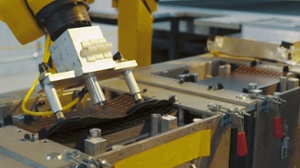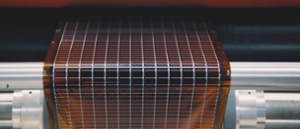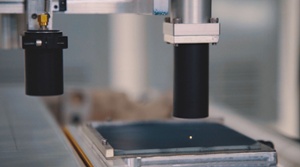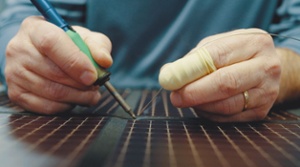 PowerFilm works with multiple photovoltaic (PV) technologies to ensure our customers get the best custom solar solution possible.
The devices used throughout the IoT and portable power sectors are incredibly diverse, and no one solar technology or solution works for everything. PowerFilm R&D staff continually evaluate our technology portfolio as new and emerging PV materials enter the market. The unique properties of each PV technology make them well suited for different applications.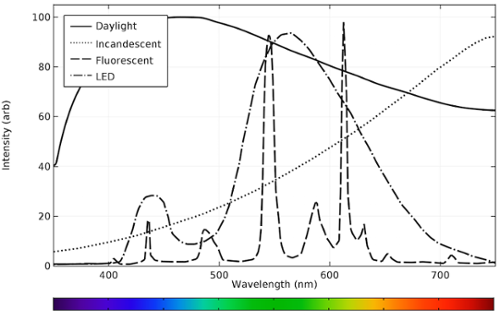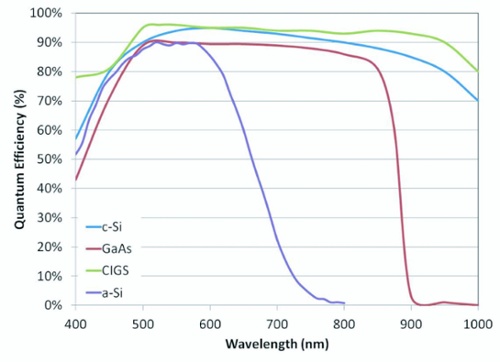 Amorphous Silicon is ideal for low-power indoor/outdoor IoT applications and where rugged portability is a critical requirement. Our thin-film line is well suited for designs that take advantage of the material's thin, flexible, and lightweight nature.
Thin and Flexible

Indoor and Low Light Performance

Lightweight

Highly Customizable

Temperature Resistant

Extremely Durable
Like traditional rooftop solar, this technology is well suited for medium to high power rugged applications where power density is a critical requirement. By using high-efficiency SunPower solar cells, this line can give the most bang for the buck.
High Efficiency

Lower Cost

Integrated Charge Controller

Weather Proof

Reduced Footprint
This line uses Gallium Arsenide, an III-IV semiconductor technology, with conversion efficiencies over 30 percent. This technology is well suited for applications where power density and ruggedness are critical, and the cost is not a factor.
High Performance

Thin and Flexible

Small Footprint

Weather Proofing Available
Without proper charging and control circuitry, a solar panel's output could be significantly reduced or rendered inoperable. PowerFilm understands what power electronics are needed to extract the optimum power from a solar panel and store it in a battery system.