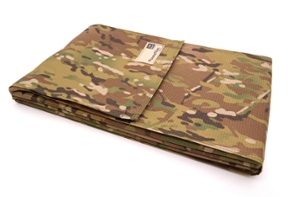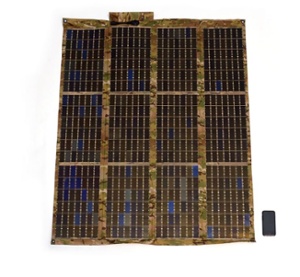 PowerFilm uses high-efficiency Gallium Arsenide PV technology with conversion efficiencies above 30% for applications needing ultra-high power density.
PowerFilm can design a solution to fit an application's exact needs with rigid and flexible GaAs PV cells available. Custom cell layouts and panel shapes are available.
GaAs can provide the most compact solution possible, ideal for applications where size, power, and weight are highly critical.
Features
Very High Power Density
Over 30% Efficient Gallium Arsenide III-IV PV Material.
Customization
5-100+ Watts.

Custom Cell Layouts and Panel Shapes Available.
Durability
Weather and UV Proof.

MIL-STD-810-G.
Thin and Flexible
Highly flexible and conformable around simple curves and surfaces.

1 Inch fixed bend radius.

3 Inch repetitive bend radius.
Applications
Space
The combination of ruggedness, power density, and weight make this technology well suited for space exploration.