120W Foldable Solar Panel (F16-7200)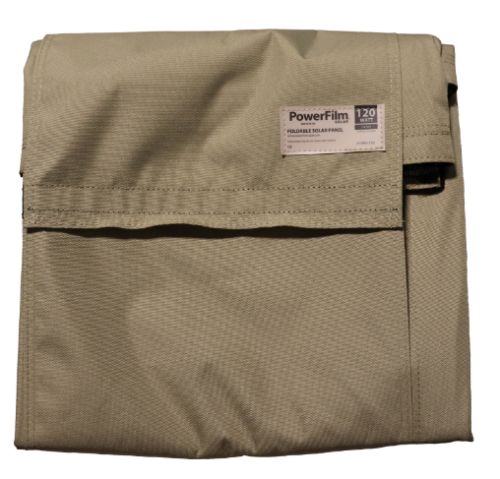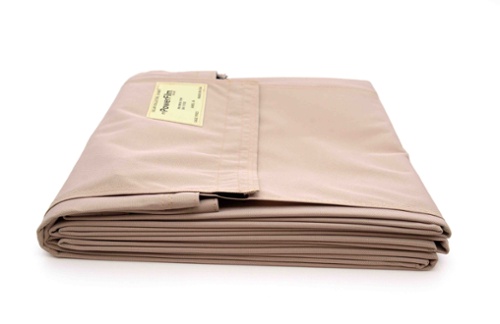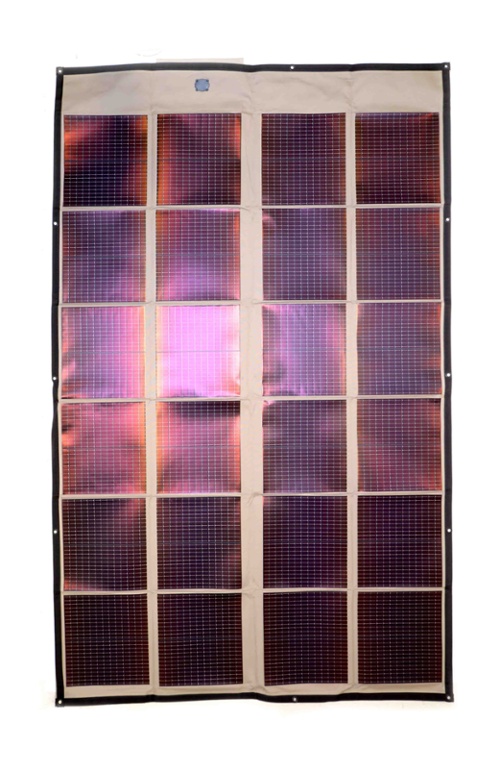 Specifications
Wattage: 120W

Operating Voltage: 15.4V

Current: 7.2A

Dimensions

Folded: 14.5 x 14.0 x 3.0 (in) / 368.3 x 355.6 x 76.2 (mm)

Unfolded: 86.5 x 55.0 (in) / 2,197.1 x 1,397.0 (mm)
Description
Important Notes
How To Charge
Accessories
Where To Buy
Resources
Click the Where To Buy tab to see which distributors stock this product.

Are you interested in purchasing a large quantity? Contact us directly.

The 120W Foldable Solar Panel is designed to charge small to medium electronic devices using DC power or one of many available accessories.

What's included:

120W Foldable Solar Panel (F16-7200)

Best uses:

12V battery charging

Small DC electric coolers

Camp lighting

HAM Radio and similar communications gear

Benefits:

Easy to Use - Unfold the panel and start charging in seconds.

Durable - marine grade connectors, weather-resistant fabric, military tested.

Low Light Operation - provides some power even in hazy or shaded environments.

Lightweight - No frames, no special stands or mounting brackets needed.

Portable - Folds into a small package that fits in most backpacks.

Foldable Solar Panels are designed for regular outdoor use but not permanent outdoor installations. While light rain will not damage the panels if they are brought inside and dried before storing, the panels are not weatherproof and should not be deployed in poor conditions. The fabric may discolor and fray with permanent outdoor exposure, and the individual solar modules may also be compromised.

Always store the Foldable Solar Panel in a cool, dry environment. If the panel is wet, allow it to thoroughly dry before folding and storing it to avoid damage (temperature range -30 to 60° C).

All connections must be solar positive (red) to battery positive and solar negative (black or blue) to battery negative. Reversing can damage the solar panel. Consult your battery manufacturer if you have questions about the specifications of your battery.

A charge controller is not required if the battery capacity is 100x greater (or more) than the panel output. For example, a 100Ah battery would not need a charge controller if the panel output is 1A or less. If a charge controller is required, please size it appropriately to the panel output.

Operating Voltage and Current are typical values when tested under load at AM 1.5 lighting conditions. Power performance may vary due to temperature, light spectrum, angle to the sun, and other effects (minimum 95% rated when new).

Part Numbers

Product part numbers on paperwork and invoices will include additional information not seen on the Foldable Solar Panel's physical label. Below are the codes added that designate color.

Black - (BLK)

Khaki - (KHA)

Woodland - (WL)

Digicam - (ACU)

3 Color Desert Camo - (3CD)

LiteLok Coyote Brown - (CB)

LiteLok Multicam (LTMC)

Unfold the panel with the solar side facing up and pointing towards the sun.


Use the grommets on each corner and a tie cord to hold the panel in place and reduce loss or damage from high winds.


Connect the appropriate accessory and cable for the type of device you will be charging.

Electronics:

Connect the 12V Female Car Charger Adapter (RA-2) (included) to the panel.

Use your own USB car charger adapter to connect your device to the RA-2, or use a 2.4A Dual USB 12V Adapter (RA-14B) (not included) to charge USB electronics.

12V Batteries:

Connect panel output to the input of the appropriate charge controller, if required (4.5A, 6A, and 10A charge controllers available) (not included) (see Important Notes section for more information).

Connect the desired cable to the output of the charge controller or panel. Use the 15 ft. Extension Cord with O-ring Connectors (RA-11) or 15 ft. Extension Cord with Alligator Clips (RA-8) (not included) when connecting directly to the battery. Use the 12V Male Car Charger Adapter (RA-1) (not included) when connecting through a vehicle's cigarette lighter or accessory outlet.

If using an RA-8 or RA-11, connect the red connector to the + battery connection and the blue or black connector to the - battery connection. If using the RA-1, plug it into your vehicle's cigarette lighter or accessory outlet. Note: in some vehicles, these outlets are not connected to the battery when the ignition is off, so the solar panel will not charge the battery. Consult your vehicle's owner's manual for more information.