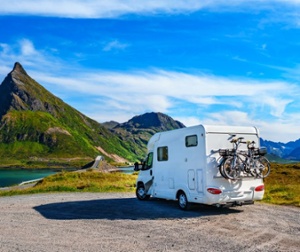 When you're ready to hit the road, the last thing you want is a dead battery that keeps you stuck at home.
Whatever kind of RV you have our solar solutions ensure your batteries are ready to go when you are.
Our RV solar panels are 100% waterproof and feature integrated charge controllers and waterproof cabling.
Whether you are an OEM looking to power an aftermarket device, to simplify installation, or interested in boondocking, we have the panel to meet your needs.
Need something specific? Contact us, and we can customize a solar panel to fit your exact specifications.
Current: 3.6A
Voltage:13.8V float, 14.5V max
Weight: 5.5lb / 2.5kg