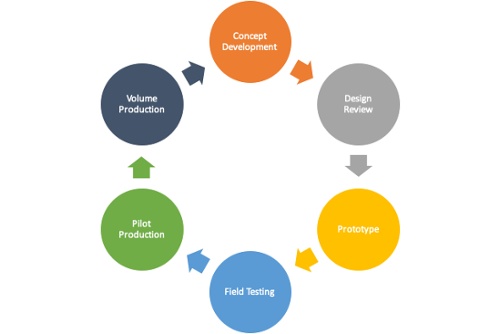 PowerFilm's solar technology and capabilities are versatile, allowing us to provide custom solutions across multiple industries and markets, including military, transportation, IoT, and many others.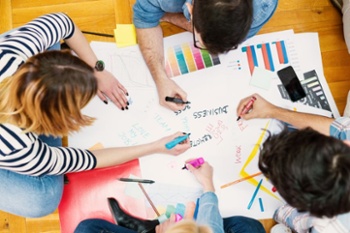 What a solar solution looks like depends mostly on power and environmental requirements.
Blog Posts - What is your device's power consumption, and how big is your battery?
How To Size A Solar Panel For Your Battery
Blog Posts - Where will the solution be deployed?
Outdoor vs. Indoor Solar: The Key Differences
How Does Partial Shading Affect Different Types of Solar Panels
We will ask questions to determine the right solar technology, size, and characteristics needed for your application. Standard products can offer a great starting point and expedite the custom design process.
Our Custom Solar Panel Design Tool is a convenient way for developers to understand the different sizes and options available.
Our thin/flexible Electronic Component Panels and related Development Kits are an excellent start for low power applications. These small and medium-size panels currently serve many indoor and outdoor IoT solutions, extending battery life or replacing batteries altogether.
Our flexible, Foldable, and Rollable products are a good fit for portable, lightweight, and ultra-rugged solutions. These products currently serve many military, marine, RV, and transportation applications, charging and supplementing batteries.
For more power in a smaller footprint, check out our high-efficiency semi-flexible Soltronix solutions. These panels currently serve many transportation, marine, and other fixed mount applications.
We also design and consult on optimal charging electronics, controllers, and storage elements for any application. Our LightSaver and PowerBoost products are two examples of solar solutions with integrated electronics.
These characteristics include PV technology, electrical connections (integration of charge controller integration, bare wires, many types of connectors, flexible printed circuit connectors, PCB thru-holes), mounting options (pressure-sensitive adhesives, mechanical fasteners, direct lamination to your surface, front or backside contacts), encapsulation (waterproofing, UV protection, surface finish, aesthetics, abrasion resistance), panel shape, panel size, substrates (plastic, fiberglass, metal, fabric, vinyl, glass), test to your requirements, and more.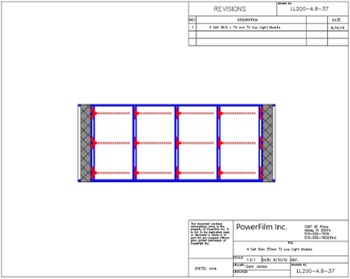 Once requirements have been defined, we compile everything into a formal design proposal. This typically includes a 2D CAD drawing of the panel concept with defined electrical and mechanical specifications.
Customers can review, ask questions, and offer changes or modifications until they are satisfied with the design proposal.
At this stage, we can provide prototype and volume pricing as well as associated NRE charges.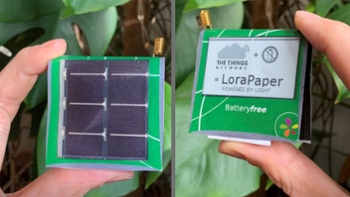 *Photo courtesy of Plastic Logic
After approving the design proposal, PowerFilm engineers begin building and assembling functional prototypes.
Depending on the design, prototypes may be 'built by hand' and not look exactly like the production unit. The product proposal will clearly define changes between prototype and volume productions.
Prototype assembly usually takes 2-3 weeks for simple builds but could take longer for more intricate designs.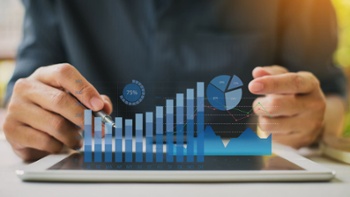 With functional prototypes complete, testing in the application environment is critical in determining the performance of a solar solution.
Things to test and verify include:
Adequate power generation under expected and variable conditions

Ease of installation

Viability of weatherproofing (if required)

Thermal stability

Power consumption of the end device

Verify mechanical stability and function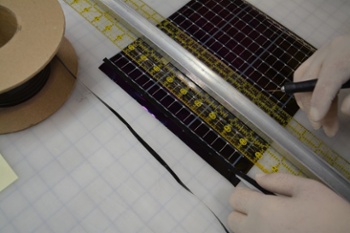 Pilot production allows us to refine the manufacturing of your specific design and prepare for volume production.
During this stage, we test and tweak new equipment, jigging, and processes related to the new solar design.
Larger scale field testing should also be incorporated into this step, which can catch variation issues so that they can be resolved before launching the product at scale.
This is the last step in the design process, but the innovation never ends.
Once your solar solution enters production volume, we continually refine our processes to manufacture solutions better and more efficiently.
We provide the best possible solutions for our customer's needs. We continue working with customers on next-generation products and enhancements to current designs as we expand our technical capabilities.