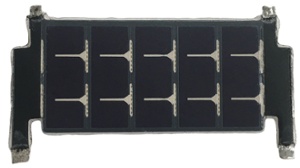 Die Cutting
In general, active solar material is manufactured into rectangular panels to achieve optimal power output with minimal material waste. The inactive materials such as the bus bar around the edge can easily be modified to meet application shape requirements. Circles and non-rectangular shapes filled with active PV material are achievable but can be difficult or impossible to prototype in small volumes. These designs may require additional NRE for tooling and process modification.
Many customers incorporate symmetric tabs into a custom die-cut, maintaining the panel's rectangular shape. These tabs can be used as polarity indicators, fold-over contacts, or extended connection points. See examples below.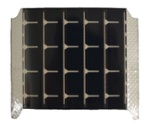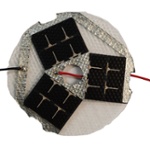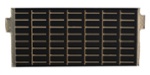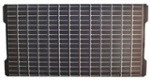 Sizing
Panels can be manufactured in a wide range of custom sizes spanning from less than a square inch to multiple square feet.
As seen in our foldable and rollable product lines, panels can be combined to form larger arrays.
Use our Custom Solar Panel Design Tool to see our standard sizing options.