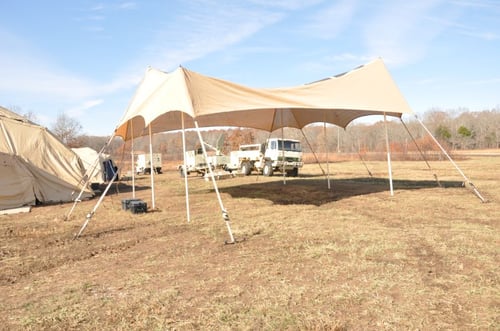 Challenge
The U.S. Army needed a shade structure to cover existing tent systems to reduce solar loading (cooling load) while also providing power.
Approach
PowerFilm assembled a team of partners with expertise in tensile structural design and tent manufacturing to go with our solar knowledge. We also gathered and tested materials for long-term durability and developed the overall system requirements. The solution includes the tensile structure with our lightweight, extremely durable solar panels, a wiring harness to collect the power, and a battery/electronics package that stores the energy and converts it to standard AC power.
Solution
The resulting PowerShade is a new structure that provides shade, shelter, and over 5kW of solar power. It works for anything from command and control centers to disaster relief shades.
Are you interested in a custom solution?
Contact us and tell us about your application.