100W Solar Panel with Integrated Charge Controller Kit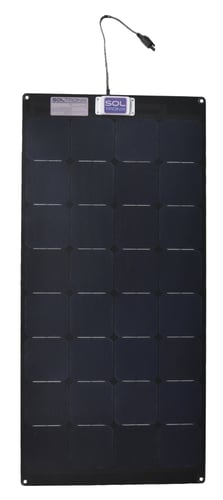 *Includes 25ft. 12AWG cable with 10A fuse
Eliminate Jump Starts & Reduce Electrical Maintenance
Install on a hood or roof fairing to trickle charge the starting battery while the engine is running or, especially when it is off.
No more service calls to replace or jump-start batteries resulting in improved fleet readiness.
Features industrial-strength butyl adhesive to ensure a tight bond to the truck fairing.
100W with Integrated Charge Controller Spec Sheet (PDF)
SHOW SPECIAL PRICE:
$580 (SAVE 25%)
Orders will ship two weeks after purchase.
Click below to select how many kits you'd like to purchase.